Today, I have relaunched LoveWisdomHub, the website where you can get your love & relationship questions answered quickly by a friendly AI system, or in-depth by professional relationship coaches.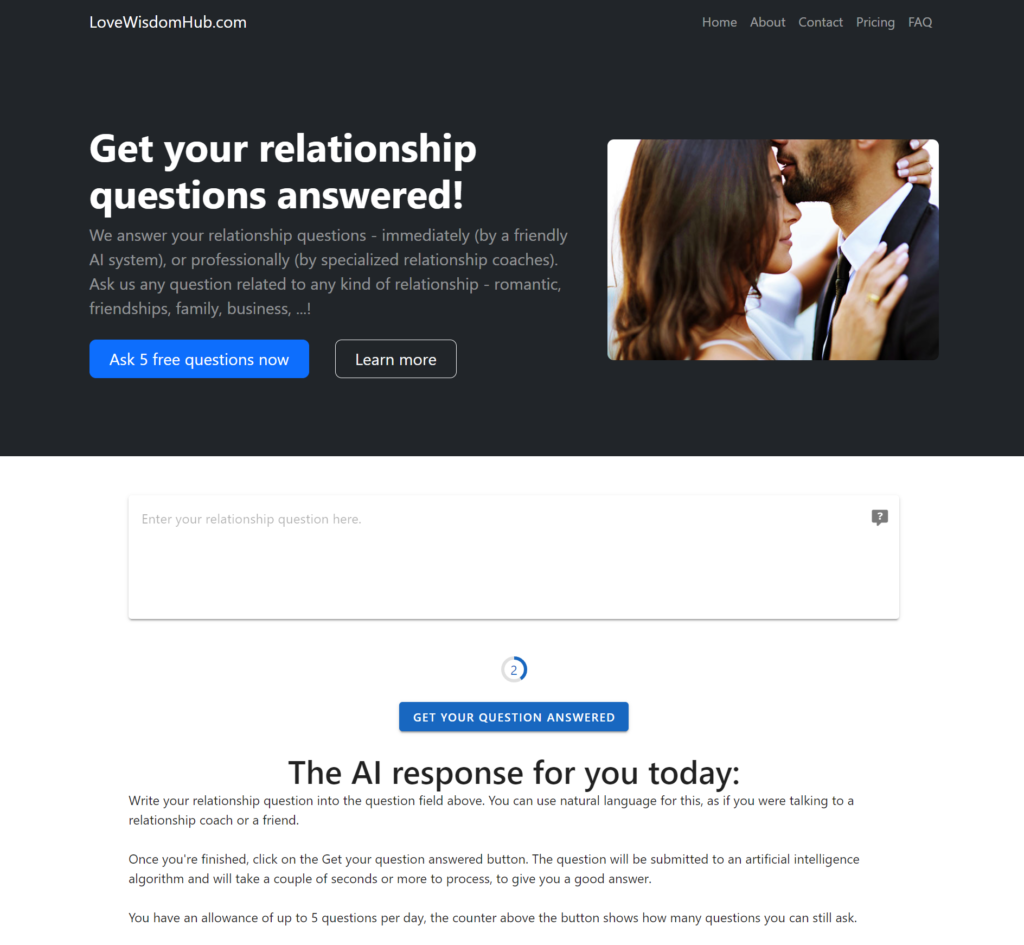 Known Bugs
While testing the new website (which has been built from several components), I've noticed that unfortunately the send to email functionality is still there, but will get shown in a broken way on the page.
I will travel, starting on Monday, and will return to fixing this in about a month or so.
In the meantime, to use this function, click on the button "send to me via e-mail", and then scroll down: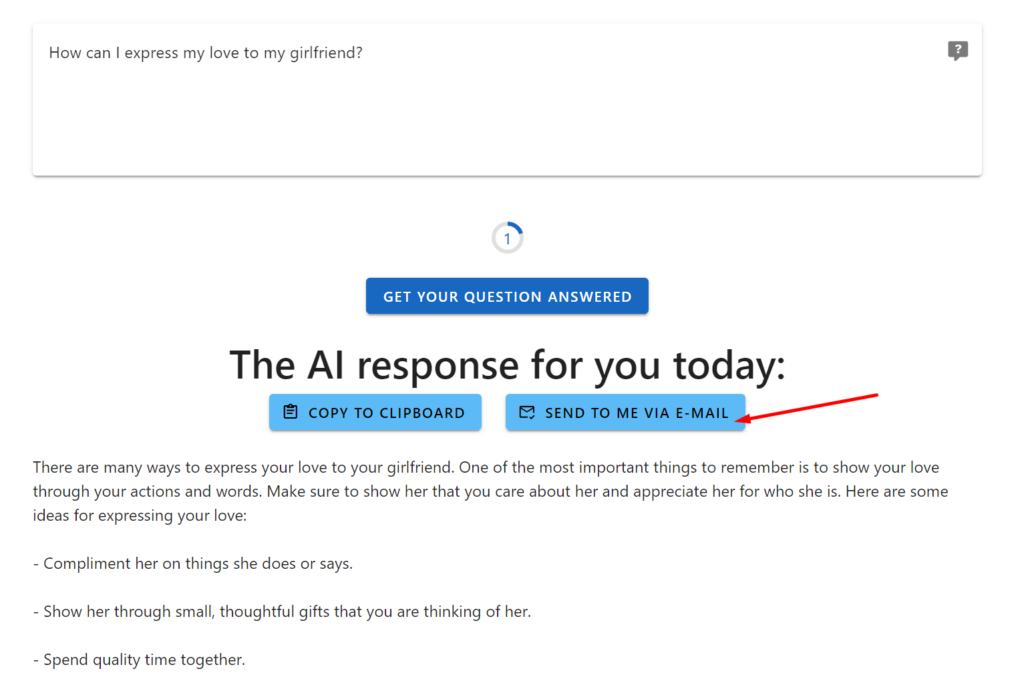 scroll down to the bottom of the page after clicking the button: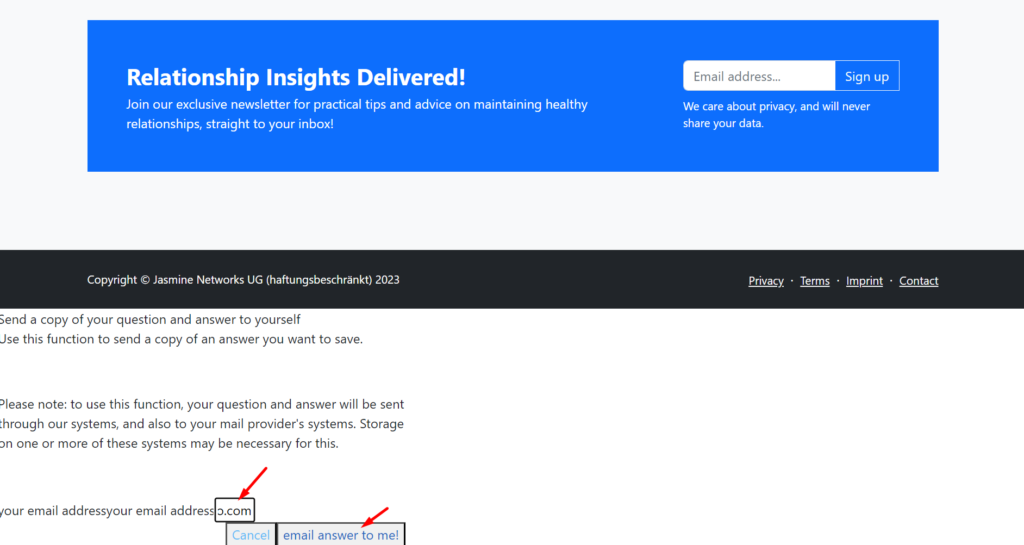 enter your e-mail address into the tiny field, and then click on the "email answer to me" button.
Feedback
Looking forward to your feedback about LoveWisdomHub! Just comment below, or use the contact function on LoveWisdomHub.